Shotwells History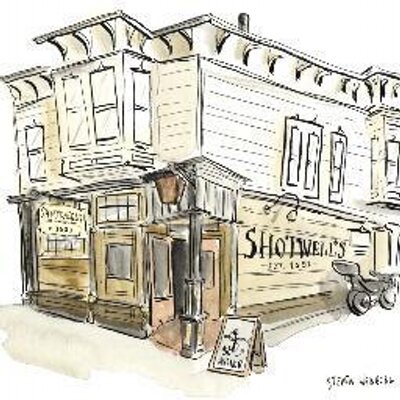 1891: Two German immigrant businessmen rented the property from Ms. Grother and Schlichtmann & Bredhofy "Grocery Saloon" opened their doors. Many German immigrants ran grocery stores in the West during this time, often with a "back room grog shop."
1894: Mr. Henry Schlichtmann bought out his partner and ran the grocery saloon as Schlichtmann's. He moved the Schlichtmann family into the apartment above the store.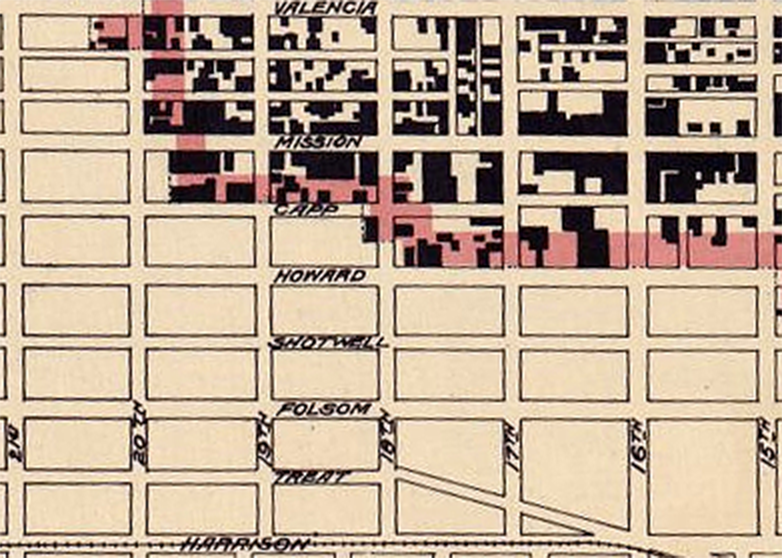 1906: After the Great Quake and Fire, which burned all the way to Shotwell and 15th st, City Hall decreed that grocery saloons were no longer allowed to exist as a combined business in an effort to keep children out of saloons. To further clean up the City, the number of saloons were also newly restricted. Mr. Schlichtmann was able to obtain one of these limited saloon licenses and registered the business simply as a Saloon. He ordered the wooden back bar you see today from New England and had it shipped to San Francisco via transcontinental railway.
1909: Mr. Schlichtmann sold the Saloon and building to a Mr. C. Mich Cribbin. With the proceeds, Mr. Schlitchmann bought a bar on 17th and Capp, known today as The Uptown. Like Mr. Schlictman, Mr. Cribbin moved into the apartment above the Saloon.
1920-1933: Prohibition in the United States took effect and Mr. Cribbin converted the Saloon back to a neighborhood grocery. Fortunately, he had the good sense to keep the beautiful backbar.
1934: With the end of Prohibition, the grocery was again converted back to a saloon and listed as a beer parlor. It is believed that around this time Mr. Cribbin added the current corner entrance and 1930's style doors, which you see today.
1976: "Old Man Cribbin's," as he became known, unfortunately passed away in his apartment above the bar where he had lived for over six decades. Cribbin's Tavern closed and the Saloon closed.
1982: Mr. Schipero, the owner of Light Soda On Tap (a San Francisco business since 1947), bought the building from Cribbin's sister without the liquor license, which was sold separately. The sale of that license is why Shotwells is a beer and wine bar today.
1988:El Trobol opened as a beer-only bar. It had a reputation for being quite rowdy and shouty.
1995: The bar changed hands and became Shotwell 59 for four years, named for a British motorcycle club.
2000: Two bartenders from The Crowbar in North Beach bought the business and named it Thieves Tavern. The same two bartenders went on to open an entire series of bars encompassing the Thieves name.
2006:To honor the grocery saloon, the new owners named the current bar Shotwells as an homage to it's rich history.